Home
Biography
Photos
Jewelry
Music
Perfumes
Gift Shop
Contact
View Cart
NEWS & EVENTS
- CLICK ON PHOTO IMAGES TO VIEW LARGER PICTURES AND DESCRIPTION
To hear 10 music clips, please press on Enter




Available Now:
Amazon: Enter
Shawn Rae website: ENTER
or Itunes: Enter



---





Available Now:
Amazon: Enter
Shawn Rae website: ENTER
or Itunes: Enter









Shawn Rae Christmas
Performance Video



---


To view clip, please press
ENTER




Shawn Rae Video Biography



---


To view clip, please press
ENTER




Shawn Rae Song
"Breakin' Out Malala
& Youth Tribute"


---


To view clip, please press
ENTER




CNBC ASIA (Part 1)
Exclusive Interview


---


To view clip, please press ENTER

Oneness Perfume
30 Second Commercial


---


To view clip, please press ENTER

Lifetime Television
Interview


---


To view clip, please press ENTER

Shawn Rae receiving Letter of Appointment as global "Goodwill Ambassador" from Dr. Harold Hyunsuk Oh, Chairman of World Energy Forum



World Energy Forum Appoints Shawn Rae as its Global "Goodwill Ambassador"



In today's unprecedented planetary challenges, access to energy is essential to economic and social development of all nations and peoples across the globe, according to World Energy Forum.

(PRWEB) September 19, 2014 World Energy Forum has appointed speaker, humanitarian, and international recording artist, Shawn Rae as its global "Goodwill Ambassador."  Mr. Rae's duties will include helping to promote the mission and vision goals of World Energy Forum, working with sponsors, and expanding partnerships with other energy related entities.

Read the full story here



| | | |
| --- | --- | --- |
| Shawn Rae with Arianna Huffington at a media conference which focused on news trends and integrated media strategies. Arianna Huffington is the creator of the Pulitzer Prize-winning Huffington Post and is an iconic personality that frequents the news headlines regularly. | Shawn Rae with Fareed Zakaria at Global Affairs Conference. Fareed Zakaria is the internationally acclaimed media personality and author who hosts CNN's GPS Television Show weekly. | Shawn Rae with Harry Belafonte at a Washington DC event. Harry Belafonte is a singer-actor-activist, who, along with Malala Yousafzai from Pakistan, had just received an Ambassador of Conscience Award from Amnesty International. |
---
Shawn Rae releases American debut of cross-cultural interfaith Christmas album, 'A World Christmas'
The international recording artist known worldwide as Shawn Rae has released the American debut of his full-length Christmas album, "A World Christmas: Love Knows No Borders." The album contains 11 tracks for 40 minutes of delightful listening time. A grand collection of traditional season classics, this LP is a gorgeous showcase for Rae's rich and soulful singing voice. Yet the album is still most notable for its cultural, spiritual and humanitarian principles, which are unlike any Christmas album ever released.
 
"The message in the album," writes Rae, himself, "is about love knowing no borders." It is the first Christmas album from the Muslim world made with respect for Christianity, and which utilized the services of Christians, Jews, Muslims and those of other faiths to complete it."
 
A fine example of this collaborative work is in Rae's rendition of "Feliz Navidad." Rae sings this classic in Spanish and English as has been done since the song was written in 1970. As his somewhat more tender version continues, however, he is joined by a chorus of others singing in an array of languages from around the world, including Hebrew, Arabic, French, Greek, Iraqi, Urdu, Italian, Chinese and still more.
 
Also of especial note is the inclusion of "Baby It's Cold Outside," an award-winning song penned in 1944, famously singled out by Egyptian Muslim Brotherhood leader Sayiid Qutb in '51 as an example of American lasciviousness and immorality. Rae, who is from a Muslim background, sings this beautiful duet with none other than singer, actress Deana Martin, a Christian, daughter of iconic Dean Martin. Deana's previous duet was recorded with the great, world famous American singer, Andy Williams. The song is therefore an international reconciliation of great religious, cultural and historical significance worldwide.
 
Perhaps the most heartfelt and poignant track on "A World Christmas" is "My Grown-Up Christmas List." Rae's singing is profoundly and strikingly personal in this track, particularly when he suggests a peaceful resolution to the world's conflicts: "No more lives torn apart, wars that never start – right would always win, and love would never end."
 
Naturally, as longtime fans of Rae will intuit, "A World Christmas: Love Knows No Borders" is a musically elegant record. Fans merely listening for the pleasure of appreciating a great work of musical art are certain to be delighted. With arrangements by the renowned composer Charles Calello, and performances by Rae that highlight his exceptional standards, "A World Christmas" is a Christmas album that indeed sounds heavenly – but it is also a true miracle on earth, and that is what Christmas is about.
 
"A World Christmas: Love Knows No Borders" is readily available online around the world.
 
-S. McCauley
Staff Press Release Writer
MondoTunes



---


Pakistani-American exhibits respect for Christians by singing

the first Christmas album from the Muslim world

Info@ShawnRae.com
www.ShawnRae.com


After the villain in the failed Times Square bombing attempt was identified as a Pakistani-American, media in the United States -- and in some other parts of the West – began to negatively regard Faisal Shahzad's Pakistani birthplace.
Amidst the overall declining vibe about Pakistan, efforts of Shawn Rae -- a far different Pakistani-American -- have stirred up some legitimate optimism about the very real potential for greater East-West understanding.
Well before the terrorism scare recently perpetrated on Manhattan, Shawn Rae was garnering extremely positive reactions to his cross-cultural hopefulness for an appreciation of common ground among all peoples.
Indeed, a Pakistani-American may seem an unlikely candidate to have recorded the first album of its kind, Christmas classics for 2010, from the Muslim world. Given widespread assumptions in the West about Muslim feelings towards Christians, it was equally improbable that Shawn Rae's international tour to promote his latest CD would spark such positive media attention. Rae traveled throughout Europe, the Middle East and Pakistan, seeking to gauge the reactions of Muslims to his CD, A World Christmas, Love Knows No Borders (arranged by World Class Arranger Charles Calello, whose many credits include 38 Top Ten Hits, an unbeaten record by any other U.S. arranger, 15 of which have been nominated for Grammy Awards, and over 100 songs on the Billboard Charts. Calello has Arranged and/or Produced music for such legendary stars as: Frank Sinatra, Barbra Streisand, Ray Charles, Stevie Wonder, Neil Diamond, Kenny Rogers, Bruce Springsteen, Frankie Valli, The Four Seasons and many others).
In Pakistan alone, the singer's interfaith harmony mission resulted in interviews with bureau chiefs, editors and reporters. Those conversations led to 19 published newspaper and magazine articles, speeches to three national press clubs, nine TV broadcast news mentions, radio interviews, and guest appearances on five TV talk shows.
Shawn Rae's odyssey began in Miami, with stops in London, the Vatican, Jerusalem, Istanbul, Riyadh and Dubai; later, he visited Lahore, Islamabad and Karachi, in Pakistan. He will continue the tour with visits to Bombay and New Delhi in India.
"Muslims and people of other faiths, including Christians, Jews, Hindus and others that I encountered on this interfaith harmony mission were genuinely interested. They found the idea of a Christmas CD thoroughly engaging, at least partly, because they realize that people everywhere are tired of war and strife," said Rae.
After living in America's "melting pot" for 30-plus years, Shawn Rae considers himself to be an amalgam of all that his ancestral heritage represents, and a partner in all that his American citizenship symbolizes.
Shawn became an American Citizen more than two decades ago after getting his education in both the U.S. and Pakistan. U.S. citizenship was a commitment he made in light of his deep appreciation for America's role as a beacon of light and hope. Even so, he thinks of himself largely as a son of the Earth whose spirit hungers for a kinder, more unified universe.
This all began on Nov. 6, 2007, when he was inspired by the portent of an extraordinary event, as King Abdullah of Saudi Arabia and Pope Benedict XVI shared their historic face-to-face meeting at the Vatican. Half a world away from that setting, Shawn Rae sat transfixed by the television image of Christians and Muslims, more than half the population of the world, finding common ground. As someone born in the East and acclimated to the West for so long, he was moved beyond words:
"At this unprecedented summit, two formerly-polarized leaders cracked open a small window of hope, a window that could be opened even wider. As someone who understands and appreciates both East and West, I realized the urgent necessity to build on what these overtures represented."
Shawn Rae's approach was both simple and profound. He devoted the next two years to recording an album of Christmas classics to share with people of all religions. To make it happen, he put in place a team that would span all beliefs, including Christians, Jews and Muslims working side-by-side to create and record a CD, a process that Shawn Rae found as inspiring as that summit in Rome:
"The journey to create the CD absolutely confirmed every ancient principle of brotherly and sisterly bonds. It was deeply profound to stand together, in this way, and for this cause."
For details on the CD, see www.ShawnRae.com. To hear music samples of Christmas Cd, see http://www.ShawnRae.com/page63.shtml. , to see Shawn Rae Video Biography click on http://www.youtube.com/watch?v=O0tp7ZmtTJo. To see examples of videos of National & International Interviews of Shawn Rae, see http://www.ShawnRae.com/page67.shtml.

---
First Christmas CD from the Muslim World Scheduled for Inter-continental Media Tour
FOR IMMEDIATE RELEASE:
wwwShawnRae.com
South Florida, USA (December 2009) --
Shawn Rae
will depart Dec.13 for a unique over a month-long international media tour in connection with the just pre-released CD,
A World Christmas, Love Knows No Borders.
It is a rarity for an artist from the Muslim world to record a collection of Christmas classics. And even more so to personally introduce the CD in England, Italy, Turkey, Israel, Saudi Arabia, the United Arab Emirates, Pakistan and other counties and cities to be announced.
This odyssey will take Shawn from Miami to London, the Vatican, Jerusalem, Istanbul, Riyadh and Dubai; then to Lahore, Islamabad and Karachi in Pakistan and others.
As the climate and geography change, through the season of Hanukkah, Christmas and the dawn of 2010, Shawn also will reunite some elements of his own rich cultural heritage: Christian, Muslim, Jewish, Sikh, Hindu and Chinese.
Shawn was born in a valley of the Himalayas, and chose to live in the United States as a young man. Educated both in the West and the East, he has been a U.S. citizen for more than 20 years. This trans-hemispheric consciousness drives all of his endeavors:
"I am living proof that, despite outward appearances, superficial disparities and even core differences, the majority of human beings share a common bond that overrides race, caste or creed."
The impetus for A World Christmas, Love knows No Borders was an international incident of no small portent, when King Abdullah of Saudi Arabia and Pope Benedict XVI met face-to-face at the Vatican two years ago for a "Dialogue". Over 460 world organizations, since then, have endorsed this unprecedented exchange, of the possibility that Islam and Christianity were acknowledging common ground.
Shawn, being born and raised in the Muslim world, was asked to record the holiday album, and to do it with a truly global team. The result was that Christians, Jews and Muslims worked side-by-side to create A World Christmas, Love Knows No Borders. The 2010 Christmas CD was pre-released in November. It is available on iTunes, at Amazon.com, and at www.ShawnRae.com.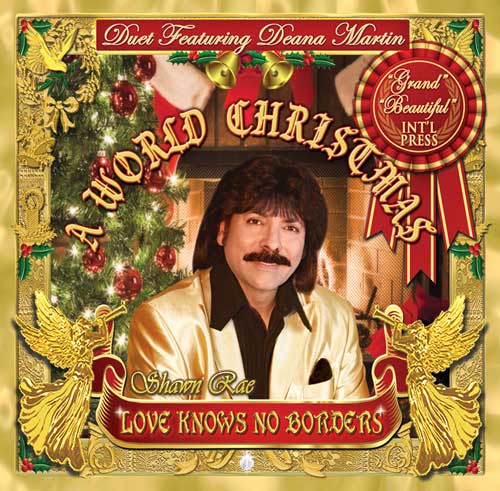 Shawn Rae
A World Christmas
"Love Knows No Borders"
CD Review
By Stephanie Murphy
Hopeful hearts everywhere paused in awe near the winter solstice two years ago when the Pope welcomed the King of Saudi Arabia to the Vatican.
Had two mountains moved, just to show a weary world they could?
The portent of that promising summit spurred Shawn Rae toward a musical gesture of gratitude.
A holiday album from the Muslim world may seem an unlikely overture. Born near the Himalayas, with Jewish, Muslim, Christian, Hindu, Sikh and Chinese forebears, Shawn Rae chose to live in America in the 1970s.
Gathering a cross-cultural team of musicians, writers, technicians, vocalists -- and celebrated music arranger Charles Calello -- Shawn aimed for a musical treasure for listeners of any faith.
His engaging baritone conjures the sunny-snowy-starry moods of Yule settings everywhere: cherished families, lovers and friends, giddy romance, heady dreams, longing, anticipation, joy and hope.
Calello's genius shines in lush strings, whimsical flutes, bold horns, playful bells and tinkling chimes. Swinging ballads and nostalgic rhythms prance their way into the happy mix.
My Grown-Up Christmas List conveys a hopeful ideal dear to Shawn: "No more lives torn apart … wars that never start … right would always win … and love would never end."
He sings light-hearted Feliz Navidad in English and Spanish, as background voices echo the merry message in Hebrew, Arabic, French, Greek, Iraqi, Urdu, Italian, and Chinese.
Listen to A World Christmas (www.ShawnRae.com), and you just might hear yourself.
About the Reviewer:
Stephanie Murphy has over two decades of experience as a columnist, reporter and editor with major newspapers and magazines. She has interviewed numerous entertainers, actors, authors, comedians, business leaders and politicians. Some of her interview subjects include: Sophia Loren, Henry Mancini, Bill Gates, Donna Summer, Jack Nicklaus, Dr. Joyce Brothers, Dr. Benjamin Spock, William F. Buckley Jr., Art Buchwald, F. Lee Bailey, President Gerald Ford, Richard Nixon, Dr. Jean Houston, psychologist, author of "Life-Force: The Psycho-Historical Recovery of Self", Arthur Laffer, the infamous "Laffer Curve" supply-side economist.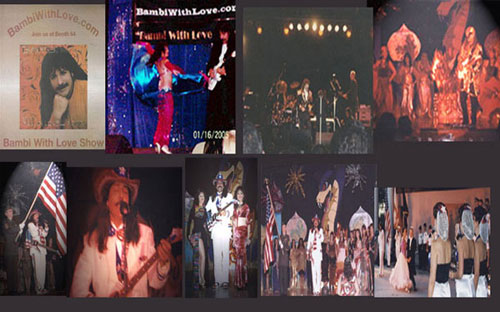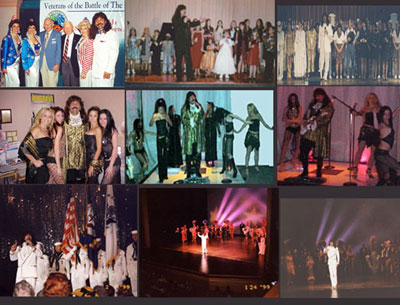 © 2020 by Shawn Rae. All Rights Reserved